Gaming Shop

A complete gaming setup goes beyond just a device, console or gaming gear! From ergonomic furniture, to customisable peripherals and gaming accessories, our gaming shop breaks down everything you need to build the perfect setup, organise your gaming gear and enjoy your gaming experience to the full! Need guidance on choosing the right desk, chair or gaming equipment? We have you covered!
PCs & Laptops
PC's and laptops can provide the most powerful and customisable gaming experience.
Monitors
Bring your game to life and immerse yourself in vibrant colours and crisp graphics.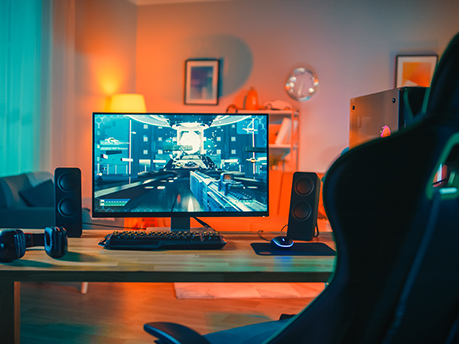 Create the ultimate gaming setup
The best gaming setup is one with which you are comfortable, and that fits your available space. Whilst gaming on the sofa can be a great way to play with friends, creating a dedicated setup with features such as ergonomic furniture, optimised peripherals and dedicated hardware can help you game comfortably and enhance your overall experience.
A gaming setup can refer to either a dedicated gaming space, or the hardware you build and customise. We have put together an all-inclusive guide to creating the ultimate gaming setup. Whether you play on PC or console, or game casually or passionately, we have you covered!
Read our tips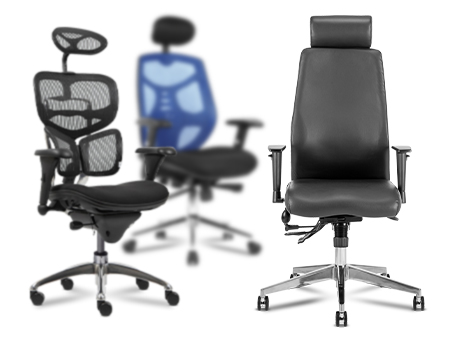 Ergonomic Chairs
Gaming on a sofa or casual chair may be good enough for short or infrequent gaming sessions, but for longer sessions, or for gamers who stream or aim to compete professionally, an ergonomic chair can help you stay comfortable and maintain a healthy posture whilst seated for longer periods of time.
Back ache, neck strain or even wrist injury can occur when seated incorrectly or with poor posture for long periods. With ergonomic furniture, your gaming setup can be elevated into a comfortable, healthy environment for gaming, streaming or working!
Read our tips for choosing ergnomic chairs!