What's your office furniture style?
Compare and pick the right style for you. Discover all features and available colours and finishes.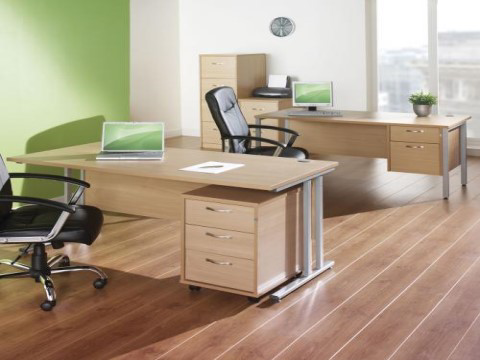 Home Office
A great choice of modular office furniture and stand alone workstations for both the small office and the home office environment. They add a professional touch to any home office setup and make a stylish design statement. Clever, space-saving solutions with trendy colours and quality materials.

Discover the Home Office range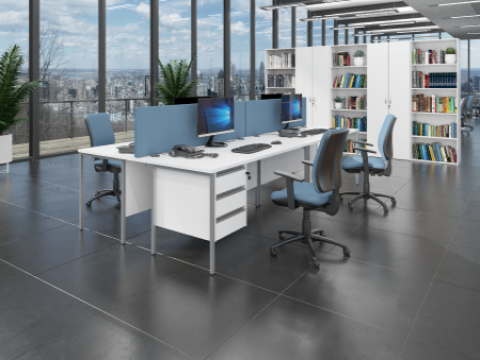 Contract25
In keeping to the design philosophy that less is more, the highly practical, durable and affordable Contract25 range delivers only what is required for a well-functioning office environment.
Available finishes: Oak, Beech
Sit-stand desks: No
Discover the Contract25 range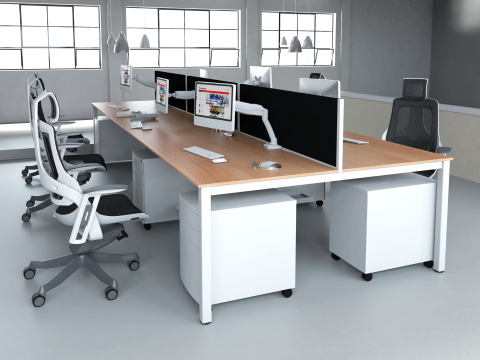 Impulse
Impulse represents the best value office desking. Created by specialist designers with a focus on all office furniture needs, the products provide refinement on budget. This comprehensive range comes fully guaranteed and quality assured. All desk units come with cable ports, floor levelers and silver sweep handles as standard.
Available finishes: Beech, Maple, Oak
Sit-stand desks: No
Discover the Impulse range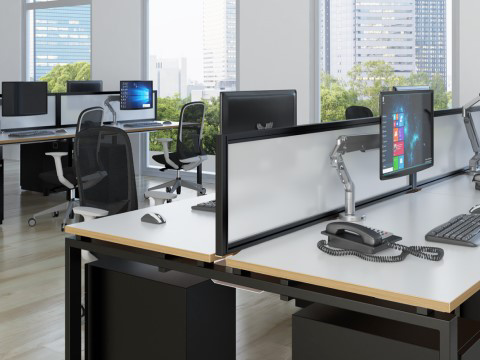 Adapt ll
Adapt II offers a new flexible approach to office furniture design. Contemporary styling is combined with the demands of the working office. Focused around a steel frame that forms the foundation of the range. Optional vertical & horizontal cable management and screens are supported directly from the frame. All desk tops are available in a choice of three finishes and are available in both 600mm and 800mm depths.
Available finishes: Beech, Walnut
Sit-stand desks: No
Furniture types: Desks, Desk Screens, Accessories
Desk variations: Straight, Back-to-back
Discover the Adapt ll range
Connex
As bench solutions are becoming more popular and mainstream in open plan offices, the Connex range has been developed in response to modern office design and is a more cost effective alternative to the popular Adapt II benching solution. Through its twin fixed beam steel frame construction, Connex is robust enough to cope with the rigours of a busy office and is an ideal modular system for high density office spaces.

Discover the Connex range
Elev8 Touch
The Elev8 Touch desking range provides the ideal solution to address the issue of employees who have a sedentary desk job who do not spend enough time standing during the working day. In addition to the numerous health benefits provided by periodic standing, studies show that Elev8 height adjustable desks promote creativity, team interaction, collaboration, and the willingness to share ideas.
Available finish: Beech, Walnut
Sit-stand desks: Yes
Desk variations: Straight, Back-to-back
Discover the Elev8 Touch range
Momento
Momento combines the very best of the old with the new in office furniture. The robust yet stylish cantilever framework combines three finishes on a 25mm thick MFC top. Modesty panels are designed to allow access for cables and a wide range of storage options while the cantilever leg design comes with adjustable feet

Discover the Momento range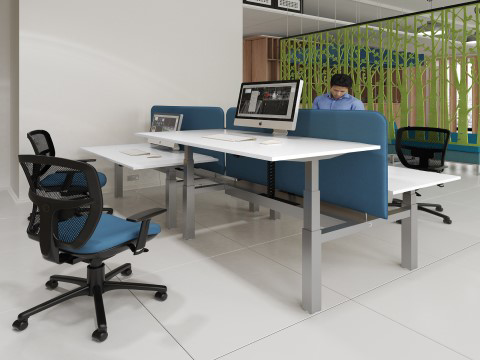 Elev8 Mono
Elev8 Mono sit-stand desks allow the individual user to electronically adjust the desk height from a sitting to a standing position with the touch of a button. Featuring value and versatility at its best, Elev8 Mono height adjustable desks with a single motor provide affordable features and durable design to transform the workplace with healthy flexibility and mass appeal.
Available finishes: Beech, Walnut
Sit-stand desks: Yes
Desk variations: Straight
Discover the Elev8 Mono range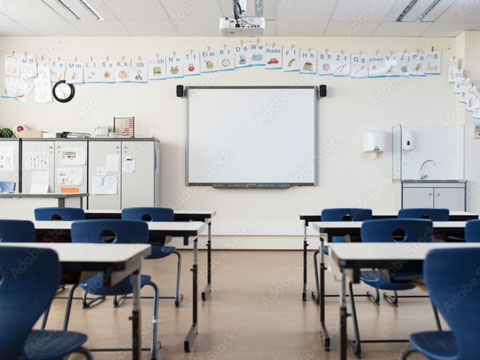 Classroom Furniture Range
Discover our practical classroom furniture range, which was designed to optimise classroom space and to ensure easy storage when you need to clear the floor for class activities.

Available finishes: Beech

Sit-stand desks: No

Furniture types: Desks, Trolleys

Desk variations: Straight, Stacking

Discover the Classroom Furniture Range