Energizer Shop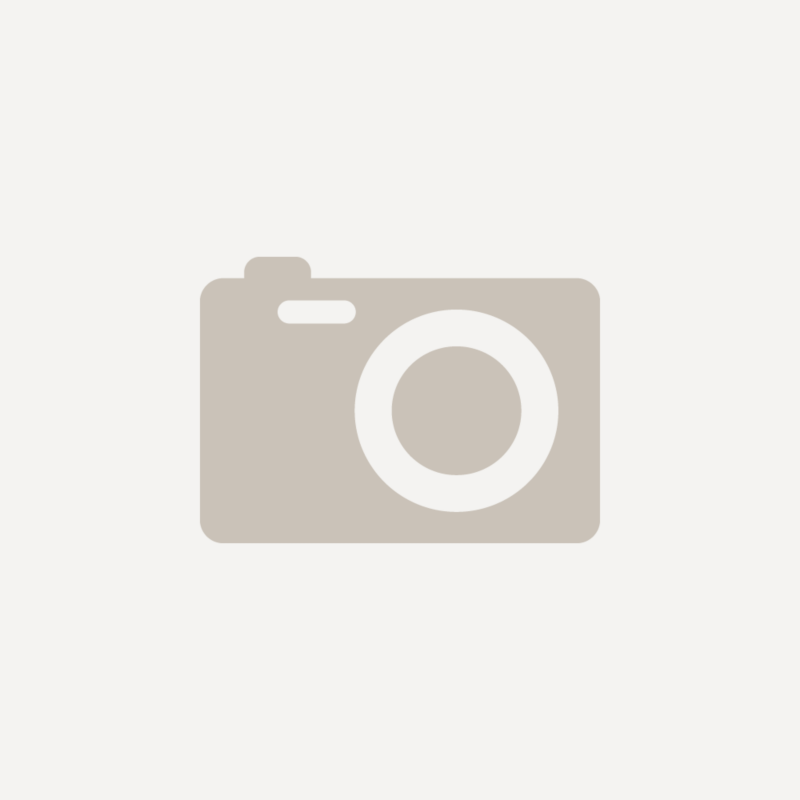 Brand leader and innovator, provides you with the best solutions in portable power and torches for all your workplace needs. Our products are designed with best-in-class performance and professional requirements in mind. Makers of the world's longest lasting battery - AA Ultimate Lithium, we offer safe and reliable solutions that you can depend on. Whether you require Alkaline, Rechargeable, Specialty or Portable Light.
Bestsellers
How to choose the right battery?
Every device requires a different amount of power. Depending on the device's energy consumption (Low drain devices like clocks or remote controls or High drain devices like wireless mouse, torches or cameras), you will need the right battery for the job. There are 3 types of battery technology that offer different levels of performance: Alkaline, Lithium and Rechargeable. When should I choose alkaline batteries? Alkaline is the most commonly used battery technology. Alkaline batteries are perfect for all everyday devices and usage. Inside Alkaline technology itself, there are 3 levels of performance Professionals often use a wide range of devices and it is difficult to identify which is power-hungry or not. We recommend to choose the alkaline high performance range: Max Plus™. It will deliver longer lasting performances in all types of devices. When should I choose lithium batteries? Energizer ultimate lithium batteries are the world's longest lasting batteries (AA). A lithium battery can last up to 11 times longer than a standard alkaline (Energizer Power tested in digital camera). It is the technology that is recommended for intense usage of any device, for all critical or high tech devices you really depend on. Lithium batterie also withstand extreme conditions and performs perfectly in extreme temperature between -40°c and +60°C. If you work outdoors or inside in an environment where temperature can vary, Lithium is the battery you need. When choosing rechargeable batteries? Do you use your device everyday or on a very frequent basis? If yes, choose rechargeable and make substantial savings as the battery can be recharged hundreds of times. Energizer rechargeable batteries are also made with 4% recycled material.
Categories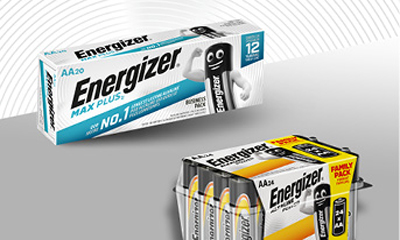 Value packs
Choose bigger battery packs and get more value for money
View all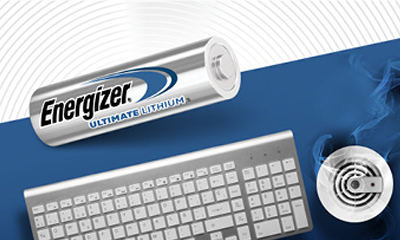 Lithium batteries
The world's longest lasting batteries. Ideal for high tech devices
View all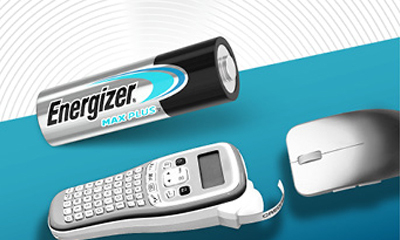 Alkaline Performance MAX PLUS
MAX PLUS™ is our longest lasting alkaline that provide powerful performance for your devices
View all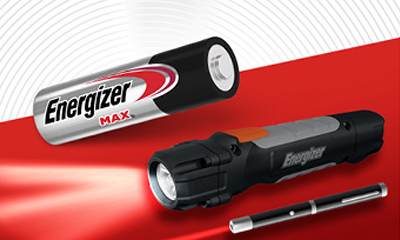 Alkaline Premium MAX
Designed to protect your devices against damaging leaks with dependable energy for your everyday devices
View all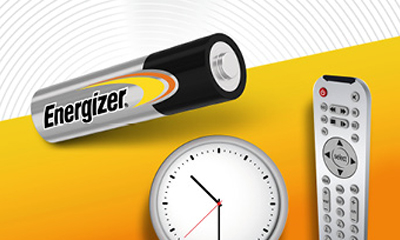 Alkaline Standard POWER
The Energizer brand expertise at an affordable price. Lasting power for your basic energy needs
View all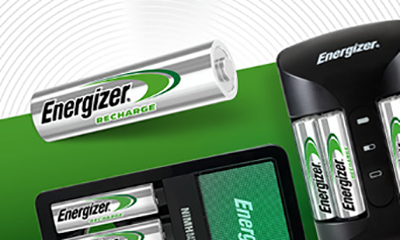 Rechargeable
Whether you are on the go or at home, Energizer has a wide range of rechargeable batteries and chargers to suit any lifestyle
Special Batteries
You can rely on the precision engineering of the batteries to power all your small electronic devices
View all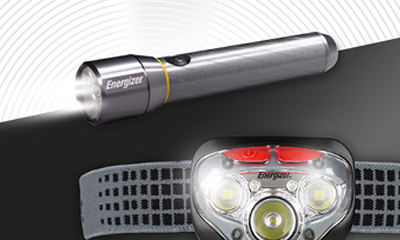 Lights
We offer a wide range of lighting solutions, from your needs at home to the most challenging outdoor and professional environments
Why Energizer?
Innovative Solutions Since we created the world's first consumer battery in 1896, our innovation strategy has been aligned with consumers' definition of performance, with evolving devices and emerging technologies.
Our unique full line portfolio meets all professionals' needs from standard alkaline batteries to high-end lithium batteries and to environmentally-frienldy solutions with rechargeable batteries. We also offer a wide range of special battery format to power your smallest devices and portable torches for every work situation.
We keep investing in innovation enhancing our products performances to always provide the best consumer experience.
One Million Lights At Energizer® we design with a focus on performance and the planet without any compromise on either. We have teamed-up with non-profit organization One Million Lights to make a difference to the 1.3 billion people worldwide who are without access to electricity and are instead forced to rely on costly and dangerous kerosene lamps. Our mission is to address this urgent need by donating 14 million hours of safe, affordable light around the world, on top of the 36 million hours already donated since the program's inception in 2011.
We donate the light in the form of solar panels, lanterns and bulbs, giving families the power to work, study, read and play for longer each day. We are currently having a positive impact in rural regions around the world, such as those in Latin America, The Philippines and East Africa, with the target of reaching many more.
Green Milestones At Energizer®, we designs sustainable products that you can depend on, whilst ensuring we preserve the planet and environment for future generations. For the past 3 decades, we have led the industry in eliminating heavy metals from our batteries whilst improving, not compromising, performance.
Starting with the production of the world's first zero-added mercury battery in 1989, Energizer® began removing all mercury and cadmium from all household batteries. Our high-performance Ultimate Lithium batteries are the world's longest lasting AA and AAA batteries for high-tech devices. The longer they last, the less we need to produce, ensuring we minimize environmental impact. We specify that all the paperboard we use for our packaging is 100% recyclable, runs on our production equipment with maximum efficiency and minimal waste as well as not using any heavy metal inks during the printing process.
We are constantly working to maximize the use of recycled materials (our Alkaline AA packaging is currently produced using 75% recycled material) whilst dramatically cutting ozone-damaging agents from our production process and helping our suppliers to do the same.
We have been proactively reducing the environmental footprint of our manufacturing operations prior to, and beyond, any government mandates, and we have also worked tirelessly to change our processes and procedures to minimize our impact on the communities around us, including reducing scrap and landfill waste.