Managed Print Services
Viking understands the value of your office printing running smoothly, and saving you time and money. That's why we've partnered with SCC Managed Print and Document Services to provide installation, printers, ink & toner, installments and even maintenance in one simple package. You can spec your exact requirements and purchase everything you need in 6 simple steps online via our Print Simplicity solution.

Managed Print Services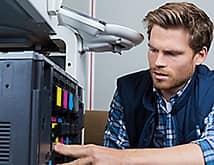 Printer + toner + support in a tailor made package
Manage all aspects of business printing
Save money on printing costs​
Auto delivery ink & toner​
Rapid support​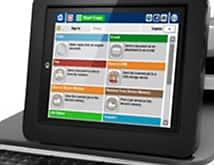 You can focus on running your business rather than maintaining your print estate.
Over 35,000 devices provided and supported throughout the UK.
Provides one ready-made point of contact, saving you time and money.
Minimises environmental impact.
Click here and get a no obligation instant quote!
Frequently asked questions
What is a Managed Print Service?
Online Print Management procurement
Printing equipment, ink & toner, servicing and repair in one package
Suitable for companies up to 10 printers
Ideally for companies under 100 employees
Why should you choose a Managed Print Service?
Save cost on printing
Fixed monthly cost
One supplier for all your printing needs
Handy online portal for billing
Scalable solutionthickness, finish & more
How does a Managed Print Service work?
Tell us how much you print
We will supply the devices you need
We supply the toner when you are running out
Then deliver the service to keep everything running smoothly
What are the benefits of a Managed Print Services?
Save up to 27 pence per page
Avoid costly equipment downtime
Get comprehensive reporting
Reduce costs through managing culour printing
Achieve sustainability goals
Click here and get a no obligation instant quote!