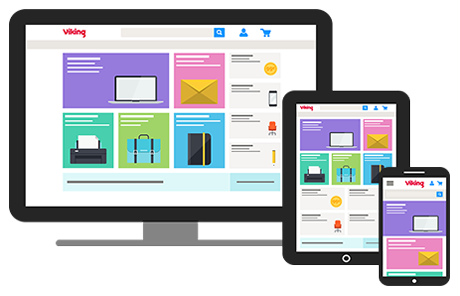 Any device, anywhere
Whether on your smartphone, tablet or desktop computer; at home, in the office or out-and-about: your brand new Viking shopping experience has been designed to offer you easy access to everything we have to offer. It is fresher, cleaner, and most importantly easier to navigate. With fewer clicks, you'll be able to find what you need, quickly and easily.
---
Clearer Menus
Designed around the way you shop, our new menu structure helps you reach your choices faster while giving you a clearer overview of all relevant products and subcategories.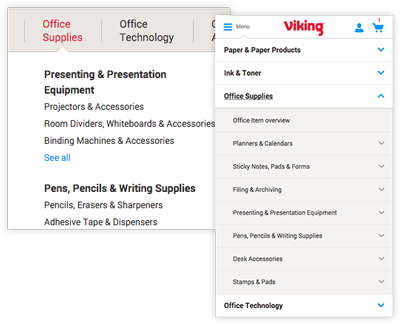 Improved search functionality
Our improved predictive search engine makes suggestions immediately as you type below the search bar. Finding the product is now faster and more intuitive than ever.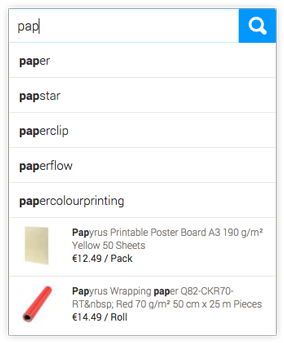 ---
Filters
As well as improved search results, you now can apply more relevant product page filters to help you find exactly what you're looking for.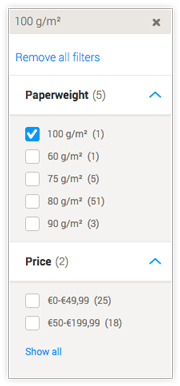 Shopping lists
Now you can simply create a list and save it for later, create multiple lists or conveniently save reoccurring orders. Shopping for your frequently-used products has never been easier.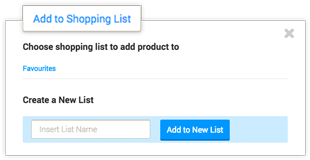 ---
Check this out!
The whole checkout procedure has been completely overhauled to provide you with an easier, quicker and more secure experience. There's even the option of one-click-purchasing when you're signed in, yet another new feature to make your shopping experience a more enjoyable one.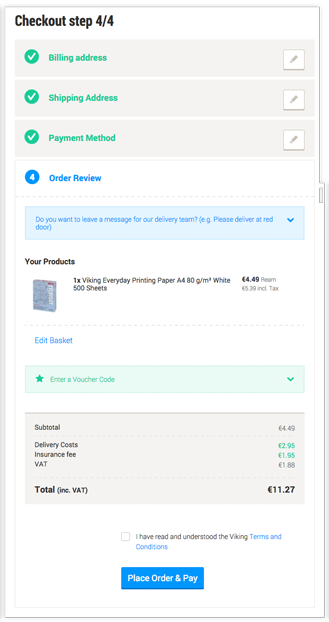 Account access
You can now access all your account information and settings with just one click. A clearer menu will give you an overview of all your information and you have full control over your personal settings and preferences.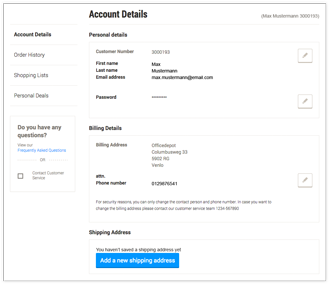 ---
All in all, we think you'll agree the new look and feel Viking website will provide you with a more enjoyable shopping experience. We look forward to welcoming you online soon and thank you for continuing to place your trust in us. Your Viking Team.