Architects' Professional Indemnity Insurance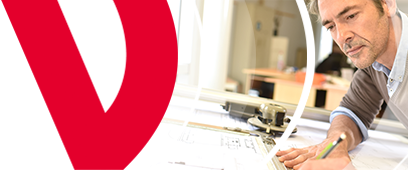 Viking Direct
Insurance Services
Why compare Architects' Professional Indemnity insurance with Viking Direct Insurance Services?
Data protection & copyright breaches
Directors & Officers Insurance
Public & Employers Liability Insurance
Breach of confidentiality & defamation cover
Fast quotes & email documentation
Does an Architect have to have Professional Indemnity Insurance in place?
For an architect, professional indemnity insurance isn't just advisable – it's essential. There are a few other professions which have such a narrow margin for error, where a small mistake can lead to a huge compensation claim.
It's also highly likely that a client will insist, as part of your contractual obligation with them, that you have a certain level of Professional Indemnity Insurance in place.
What can be included on an Architects Professional Indemnity Insurance policy?
Sometimes known as "errors and omissions" cover, the primary purpose of Architects Professional Indemnity Insurance is to protect you in the event that you face a claim that you have supplied incorrect advice (errors) and / or that you fail to offer advice that may have been material(omissions). For example, you might neglect to inform your client of an important construction law which limits the scope of their project; or you might make a design fault which results in serious water damage.
What other insurance cover can be included when taking out an Architects Professional Indemnity Insurance policy?
There are a range of complimentary covers available when taking out PI cover for your architects business. These typically include:
Public Liability
Employers Liability
D&O
Data protection and copyright breach cover
Defamation
Breach of confidentially
Business Equipment
Loss of documents
Business equipment cover
An architects' business insurance policy can be tailored to reflect your precise requirements. An advisor can help with what the correct indemnity limits perhaps ought to be, as well as advising on whether there are any covers where you could potentially save money because you don't need them.
Why should I deal with Viking Direct Insurance Services for my Architects' Professional Indemnity Insurance?
Getting the right level of PI cover in place can be complicated. Ensuring that you're meeting your legal requirements as well as any contractual obligations is difficult enough, before having to calculate the maximum exposures that you may have, or what other covers you should consider.
Speak to an advisor and get professional advice – call today.
Get in touch today for a
fast quote!
!
Call 01384 210099 or we will call you
---