Accountants Professional Indemnity Insurance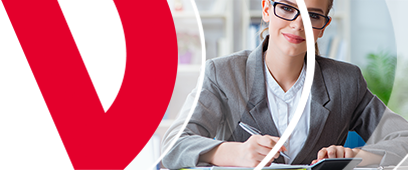 Viking Direct
Insurance Services
Why compare Accountants Professional Indemnity insurance with Viking Direct Insurance Services?
Data protection & copyright breaches
Directors & Officers Insurance
Public liability cover
Employers Liability Insurance
Run off cover
Breach of confidentiality & defamation cover
Fast quotes & emailed policy documents
Why might an Accountancy practice need Professional Indemnity Insurance?
As an accountant, whether self employed or working for a firm, and irrespective of annual income or fee income, you offer professional advice to your clients. But what if a client or third party make an accusation of negligence that has led to a financial loss? Professional Indemnity insurance for Accountants would help, covering you for legal defence costs as well as any financial compensation you may be liable for.
What is included on an Accountants Professional Indemnity Insurance policy?
Accountants Professional Indemnity Insurance effectively does two things – protects you from damages you may incur in the event that you make a professional mistake providing erroneous information to a client about a tax law, for example, as well as professional omissions (for example, failing to advise your client about a declaration, which subsequently leads to a fine for them). Professional Indemnity Insurance is informally known as "errors and omissions" cover exactly because these are actually the two areas it is designed to work in.
Accountants Professional Indemnity Insurance ensures that you are protected against financial losses and legal costs incurred from professional mistakes and omissions, and gives you peace of mind to concentrate on the main focus of your job.
Do all Accountants need Professional Indemnity Insurance cover?
For chartered accountancy firms, Professional Indemnity Insurance isn't just important – it's a legal requirement if you want to operate legitimately. Regulatory bodies such as ICAEW or ICAS may stipulate a minimum level of cover for membership. So, in short, not only do you need cover by law, but it's worth seeking out professional advice to ensure that you are adequately protected against the risks your business may face.
How much Accountants Professional Indemnity Insurance cover do I need?
Requirements really do vary. A sensible starting point is to calculate how much, at the very most, a mistake might cost you. For example, imagine making the most serious error you can think of with your biggest client. How much could that potentially set them back?
Perhaps a better option is to discuss your situation with a professional broker who knows the ins and outs of the market and has knowledge and experience of the Professional Indemnity claims process.
Why should I deal with Viking Direct Insurance Services for my Accountants Professional Indemnity Insurance?
Insuring your accountancy business shouldn't be difficult. Getting the right level of PI cover in place can be complicated. Ensuring that you're meeting your legal requirements as well as any contractual obligations is difficult enough, before you have to make a decision about which insurer is best suited to your needs - policy wording can be complicated!
Contact us and get professional advice on what types and levels of PI insurance cover would be suitable for your needs.
Get in touch today for a
fast quote!
!
Call 01384 210099 or we will call you
---