Motorcycle Trade Insurance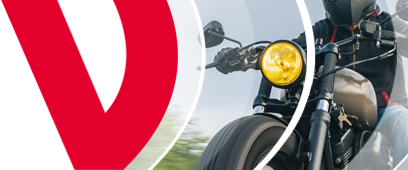 Viking Direct
Insurance Services
Why buy Motorcycle Trade Insurance from Viking Direct Insurance Services?
Get quotes from a range of leading insurance brands
Cover for Service, Repair garages, as well as motorbike trader insurance
Range of motorcycle insurance cover levels available – Third Party Only, Third Party Fire and Theft and Comprehensive
Material Damage, Public Liability, Road Risk, Demonstration and customer motorcycle collection and delivery
Fast quotes & email documentation
Who needs a Motorcycle Trade Insurance policy?
If you are a motorbike trader buying and selling from home or commercial premises, or run a business servicing, repairing and MOT'ing motorcycles, you should consider buying a Motorcycle Trade Insurance policy. It's a convenient way of protecting your business from the various risks and perils it may be exposed to on a single policy.
What covers are included on a Motorcycle Trade Insurance policy?
A Motorcycle Trade Insurance policy (sometimes referred to more widely as a motor traders' combined policy) can be designed to reflect your particular needs, ensuring that you have the right, adequate protection in place, without paying for cover you simply don't need. For example, if you are a motorcycle trader, and have stock of many motorbikes at any given time, it's likely that you will need a higher level of stock insurance compared to a motorcycle repair shop, which may in turn have high-value diagnostic tools and workshop equipment.
Typically, a Motorcycle Trader Insurance policy will include some cover for:
Liabilities – notably Public and Employers Liability – which can protect the business in the event of a claim made by a member of staff or the public that they have suffered a loss or injury due to you your business activity
Building and contents cover – Protecting you against costs in the event that the premises themselves are damaged or that your business contents (office furniture, IT equipment) are damaged, lost or stolen.
Road Risk Insurance – Allowing you to drive motorcycles that are in your custody and control – be they your own, stock or belonging to customers – for delivery, test ride and diagnostic purposes.
A whole range of further cover can be incorporated into a motorcycle trader insurance policy. If you have specific needs, simply discuss them with an advisor, who should be able to help you find the right cover for your particular circumstances.
Buying Motorcycle Traders Insurance is easy with Viking Direct Insurance Services
Get the protection that you need in place without paying over the odds for Motorbike Trade Insurance. Speak with an advisor who will take the time to understand all aspects of your business before getting some quotes together for you.
Quotations available from a range of over 75 leading insurers, from AXA to Zurich, helping you to access a number of different policy options. Why not pick up the phone today?
Get in touch today for a
fast quote!
!
Call 01384 210099 or we will call you
---