Commercial Vehicle Insurance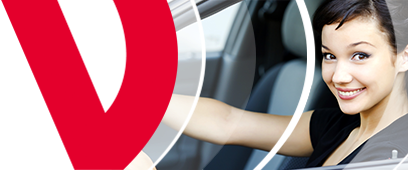 Viking Direct
Insurance Services
Why buy your Commercial Vehicle Insurance from Viking Direct Insurance Services?
Get quotes from a range of leading insurance brands
Fast turnaround cover and documentation available
Flexible payment & finance options
Cover available for wide range of trades, professions and businesses
Mini Fleet and Fleet cover for 2 or more vehicles
What is Commercial Vehicle Insurance cover?
If you are driving any vehicle in connection to your work, it's likely that you will need more than just a standard motor insurance policy. A Commercial Vehicle Insurance policy can be designed to accommodate a range of vehicle types – from a motorway mileage HGV through to a local electricians' equipment-laden van.
Just like with a personal motor insurance policy, cover can be purchased at three distinct 'levels'.
Different levels of Commercial Vehicle Insurance available through Viking Direct Insurance Services

Third Party Only
Protecting you only from claims of injury or loss from third parties, this is the minimum level of insurance cover required by UK law.

Third Party Fire and Theft
A level up, this also provides protection in the event of a theft or fire damage. You still wouldn't be covered in the event of an accident that is deemed to be your fault.

Comprehensive
Providing the widest cover available, this affords you protection even in the event of an accident where you are at fault. Typically, this level of protection comes with some extras – for example windscreen cover – as standard.
What type of Commercial Vehicle Insurance is available?
Cover can be arranged for a wide range of business vehicle types – from cars through to flatbed trucks, and everything in-between! Coverage can be provided specific to your needs – for example where you are carrying goods for reward, or need to have insurance in place for your own stock that you're transporting.
Get a Commercial Vehicle Insurance quote from Viking Direct Insurance today!
Choosing the right Commercial Insurance policy for your business can sometimes feel a little daunting. On the one hand, you want the best deal you can get. On the other, you understand that having adequate protection in place is really important.
Advisors will be able to help steer you in the right direction and provide you with cover options and quotes from a range of leading insurers.
Get in touch today for a
fast quote!
!
Call 01384 210099 or we will call you
---