Shop Insurance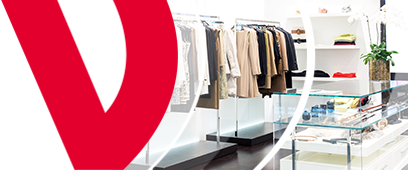 Viking Direct
Insurance Services
Why buy Shop Insurance with Viking Direct Insurance Services?
Accidental Damage
Stock Insurance inc. automatic increase
Contents cover for Goods in Transit
Loss of Money
Public and Employers Liability
Glass and Signage cover
What is Shop Insurance?
Shop Insurance is effectively a ''Package Policy' combination of a number of insurance types. It provides protection for your shop from a range of risks. A good Shop Insurance policy will cover you for four main areas of risks. These are:
Premises and Stock (Buildings and Contents Insurance)
Your customers (Public Liability Insurance)
Loss of income (Business Interruption Insurance)
Claims made by employees or ex-employees regarding illness or injury caused by their work. (Employers Liability)
Why do I need Shop Insurance?
Across all industries, the most common type of accidents at work are 'slip and trip' incidents or involve manual lifting. It's not difficult to see that both are highly likely on the shop floor or in a stock room. According to figures provided by the Health & Safety Executive, slip and trip accidents account for nearly 27% of all reported injuries to workers in the retail sector, and 38% of accidents involve manual handling accidents such as lifting or carrying items. As well as these accidents happening to staff, they could easily happen to a member of the public. As a Shop owner, you have a duty of care and responsibility towards the people in your shop.
In addition to ensuring that your staff and customers are fully insured, it is also essential that your assets are covered. If you own the building then you will require Buildings Insurance to repair any accidental damages that may occur from insured perils. You will also want to take out business contents protection - for everything you hold on the premises from IT equipment to furnishings. Naturally, you will want to protect valuable stock, too.
What cover does Shop Insurance provide?
A Shop Insurance policy can be arranged to cover all risks associated with owning and running a shop along with varying levels of cover. Ordinarily, it would be recommended that you consider:
Employers Liability Insurance – this is a legal requirement by law should you have anyone under your employment, even if they are part-time of volunteers. This provides cover should an employee have an accident or be injured as a direct result of working for you.
Public Liability Insurance – to protect you and your customers should a member of the public have an accident in your shop where you are held liable. As a shop owner, it is your responsibility to ensure that your shop floor is a safe place, but accidents do happen, so you will need to be insured for this.
Buildings Insurance – Buildings Insurance protects your building against accidental damage like fire or flood. If anything were to happen to your building you may be without a place to work and have large costs to fix it. Buildings Insurance can help cover the costs of temporary accommodation as well as recover the costs of fixing your building.
Contents Insurance – this will cover your possessions in the building including furniture, clothing rails, tills and computers. If they were to be damaged or stolen you may have to cease trading whilst you pay for replacements. Individual items may not cost a lot, but could you afford to buy everything in one go if you had to? Contents Insurance can cover the cost of this.
Stock Insurance – Stock Insurance is separate to Contents Insurance and covers any stock you may keep on site from accidental damage or theft. It will typically only cover the cost price, not the retail value. If anything were to happen to your stock and you weren't insured you could be missing out on future months' worth of income but still have fixed overheads like wages to pay with decreased revenue.
Business Interruption Insurance – if for any reason you have to stop trading, a damaged building or destroyed stock for example, you could be making losses on your income but still have fixed outgoings like rent, wages and bills. Business Interruption Insurance will cover these costs where necessary.
Why buy Shop Insurance through Viking Direct Insurance Services?
Running a busy retail business is hard enough. Managing the shop floor, stockroom, staff rotas, not to mention getting the internet orders dispatched, is difficult work. The last thing you need to do at the end of a busy day is research Shop Insurance.
A number of additional benefits are available for shop owners and managers, including:
24-hour glass replacement with contents cover
24-hour emergency helpline
24-hour legal expenses helpline
Viking Direct Insurance Services has been established to offer fast, cost-effective, business insurance solutions exactly when you need them. With a selection of policy options from over 75 insurers, there's a wide choice and it's all backed up by a UK based call centre. Why not get in touch today and see what you could save on your Shop Insurance policy?
Get in touch today for a
fast quote!
!
Call 01384 210099 or we will call you
---