Beauty Therapist Insurance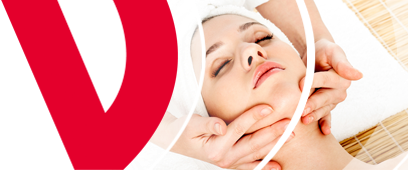 Viking Direct
Insurance Services
Why buy Beauty Therapists' Insurance with Viking Direct Insurance Services?
Public Liability Insurance
Employers Liability Insurance
Products Liability
Treatment Risk
Business Equipment
Stock cover
Personal Accident
Legal expenses
Do Beauty Therapists need Insurance?
Anyone who owns or runs a beauty therapists' salon or works as a mobile beauty therapist can benefit from a Beauty Insurance policy. It will include a range of covers that will protect the business and your clients from a range of perils. A range of liability insurance covers can be included. Public liability and Employers liability work to protect you from costs of legal defence in the event that a claim is made by either a member of the public - typically a client - or a member of staff, alleging that they have been injured, suffered property damage or otherwise suffered a financial loss as a consequence of your business activity.
What else might I need to consider when buying Beauty Therapists' Insurance?
The covers that are required for a beautician will vary depending on the types of therapies that you offer. You may require particular types of cover depending on the tools and equipment involved. Treatment liability cover can be arranged for all standard beauty treatments such as manicure and pedicures, as well as holistic and complementary therapies. You may also wish to consider professional indemnity insurance, particularly if you provide advice to clients.
You should also think about the business as a whole, taking in account liability insurance (Employers Liability and Public Liability Insurance) as well as your premises, business content as well as any stock that you may carry.
Why choose Viking Direct Insurance Services for my Beauty Therapists' Insurance?
Running a beauty therapists' business is hard enough. You have to manage your premises, bookings, equipment and staff rotas. The last thing you'll want to do is spend valuable time worrying about insurance and getting the right cover in place. Business insurance small print can be bewildering and takes time to understand. Viking recognise this and aim to make your beauty salon insurance purchase as pain-free and quick as possible!
Viking Direct Insurance Services has been established to offer fast, cost-effective, beauticians' business insurance solutions exactly when you need them. With a selection of policy options from over 75 insurers, there's a wide choice and it's all backed up by a UK based call centre. Why not get in touch today and see what you could save on your Beauty Therapists' Insurance policy?
Get in touch today for a
fast quote!
!
Call 01384 210099 or we will call you
---