Business Insurance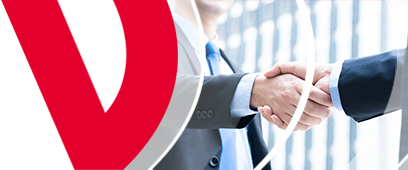 Viking Direct
Insurance Services
Why buy your Business Insurance from Viking Direct Insurance Services?
Get quotes from a range of leading insurance brands
Quick turnaround on quotes and documentation
Flexible payment & finance options
Cover available for a wide range of trades, professions and businesses
Buy a commercial combined policy, a tailor-made package for your business needs
What Business Insurance do I need for my business?
Without wanting to sound cliché, that really does depend on the business you are running, as well as your own preferences, too. The only type of business insurance that you are required to have by law, is Employers Liability – that's assuming you have anyone working under your instruction for the business. This includes directors and it doesn't have to be a full-time PAYE employee, it could be a casual, part-time worker.
Beyond Employers Liability insurance, there are a range of business insurance covers that you should consider.
Other Liability insurance covers – Public Liability, for example. Liability covers are designed to protect your business from accusations of wrongdoing, incompetence or malpractice that has allegedly led to harm to a Third Party.
Commercial Property buildings insurance - If you own your own business premises, they're likely to be a significant asset to the business and you'll want to protect them with a Commercial Property Buildings policy. In fact, where you have a mortgage, Commercial Property building insurance is almost certainly going to be a condition of your lender. No matter whether you rent or own, you should consider Commercial Property Contents cover, which will take care of your business office equipment and furniture.
Other business insurance - Depending on your trade, profession and type of business, there are countless potential business insurance covers which may, or may not, be relevant and worth considering. You might want to insure stock and other assets, plant and machinery, even just the tools of your trade. Where you supply and distribute either your own or a Third Parties' goods, you may need to consider Good in Transit insurance, too.
When buying Commercial Insurance, it's really worth taking a step back and thinking about every aspect of what your particular business does. Consider where you face risks, what the possible consequences might be, and whether your business would benefit from a cover. The alternative is to consider a Business Combined insurance policy.
What types of businesses can get insurance via Viking Direct Insurance Services?
A wide range of businesses working across a variety of sectors can find the cover that they need for their business through Viking Direct Insurance Services. These include:
What is Business Combined Insurance?
Business Combined – often referred to as Commercial Combined insurance – is a type of business insurance policy that is designed to cover all aspects of a business's insurance requirements on a single policy.
It can be tailored to a business's particular requirements – so a policy designed for a retail business might differ from that designed for a manufacturer. The advantages of a tailored Business Combined insurance policy include the convenience of only having a single policy to administer as well as potential cost savings.
Why compare business insurance with Viking Direct Insurance Services?
Comparing Business Insurance can be bewildering. Small print loaded with jargon isn't many people's idea of fun. But making the right choice for your business is really important. Working with a range of leading UK insurers – from Aviva to Zurich –the UK based team of insurance specialists offer genuinely independent advice from a UK call centre. So, give the specialist team a call today, and find out how much you could save on your business insurance.
Get in touch today for a
fast quote!
!
Call 01384 210099 or we will call you
---