It's not just cats that get
more than one life!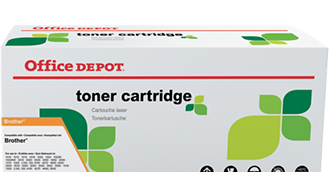 Key FACTS:
It takes up to 1000 years for a toner cartridge to decompose. As it decomposes it leaks harmful substances into our soil contributing to land pollution and ultimately water pollution.
Buying an Office Depot toner cartridge prevents a cartridge going to landfill as it is remanufactured from an original and gets at least a second life.
More than 1m used ink and toner cartridges are thrown away EVERY day, that's 11 cartridges every second!
Buying ONE Office depot toner cartridge saves an average of almost ONE KG of metal and plastic waste from being deposited in landfills.
Plastic is made from oil. Oil is a non-renewable resource.
An office depot remanufactured cartridge uses 79% less new materials than the original.
Buy Office Depot toners
Download our calculator